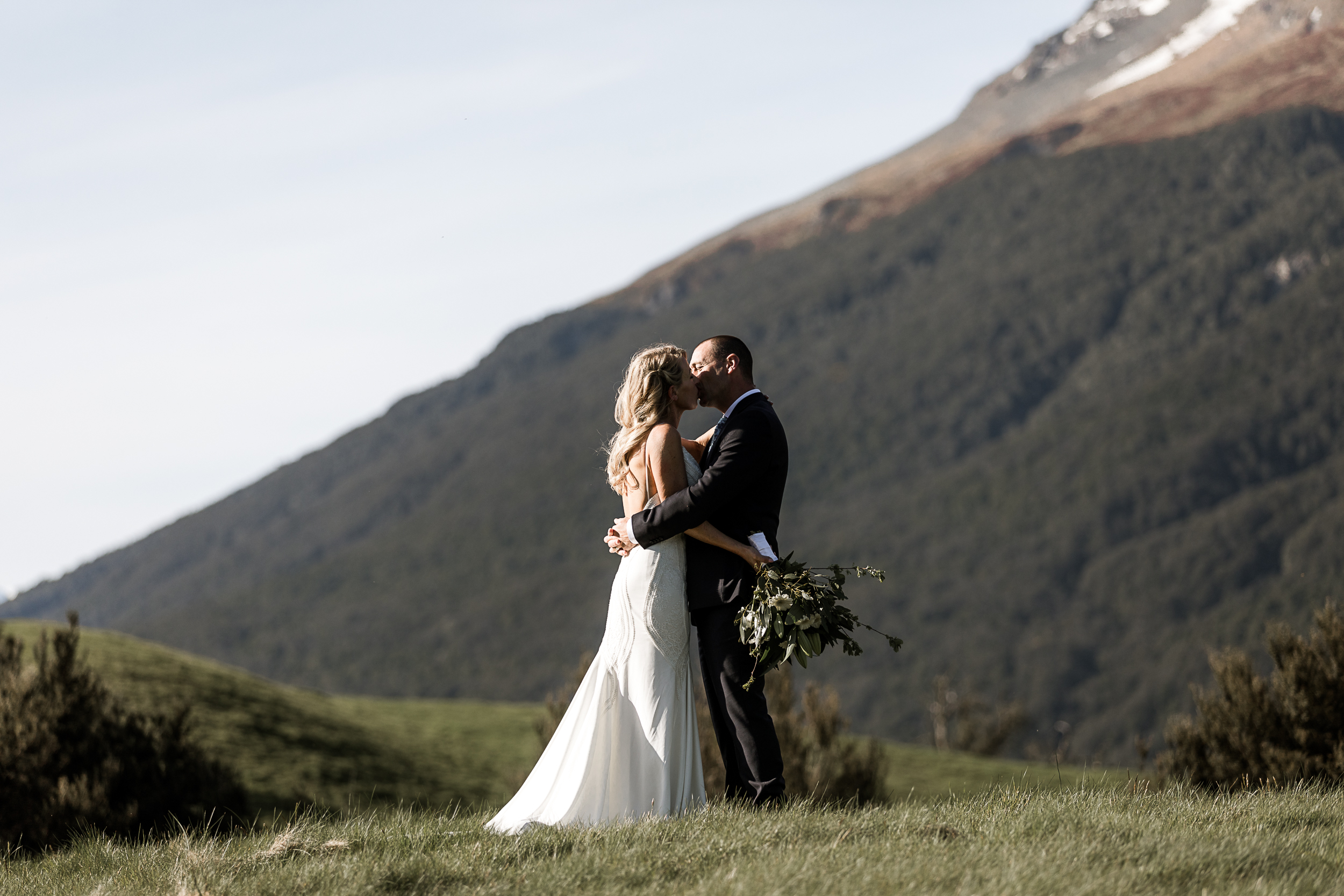 If you are searching for a place that gives you flexibility to plan your own special day in a location very unique to New Zealand, you've found it!
Paradise is the perfect DIY wedding location.
Whether you are planning a wildly romantic elopement with just the two of you or wanting to hire the whole venue so your family and friends can stay and relax here for a day or more then we have the following ceremony location ideas and packages & prices.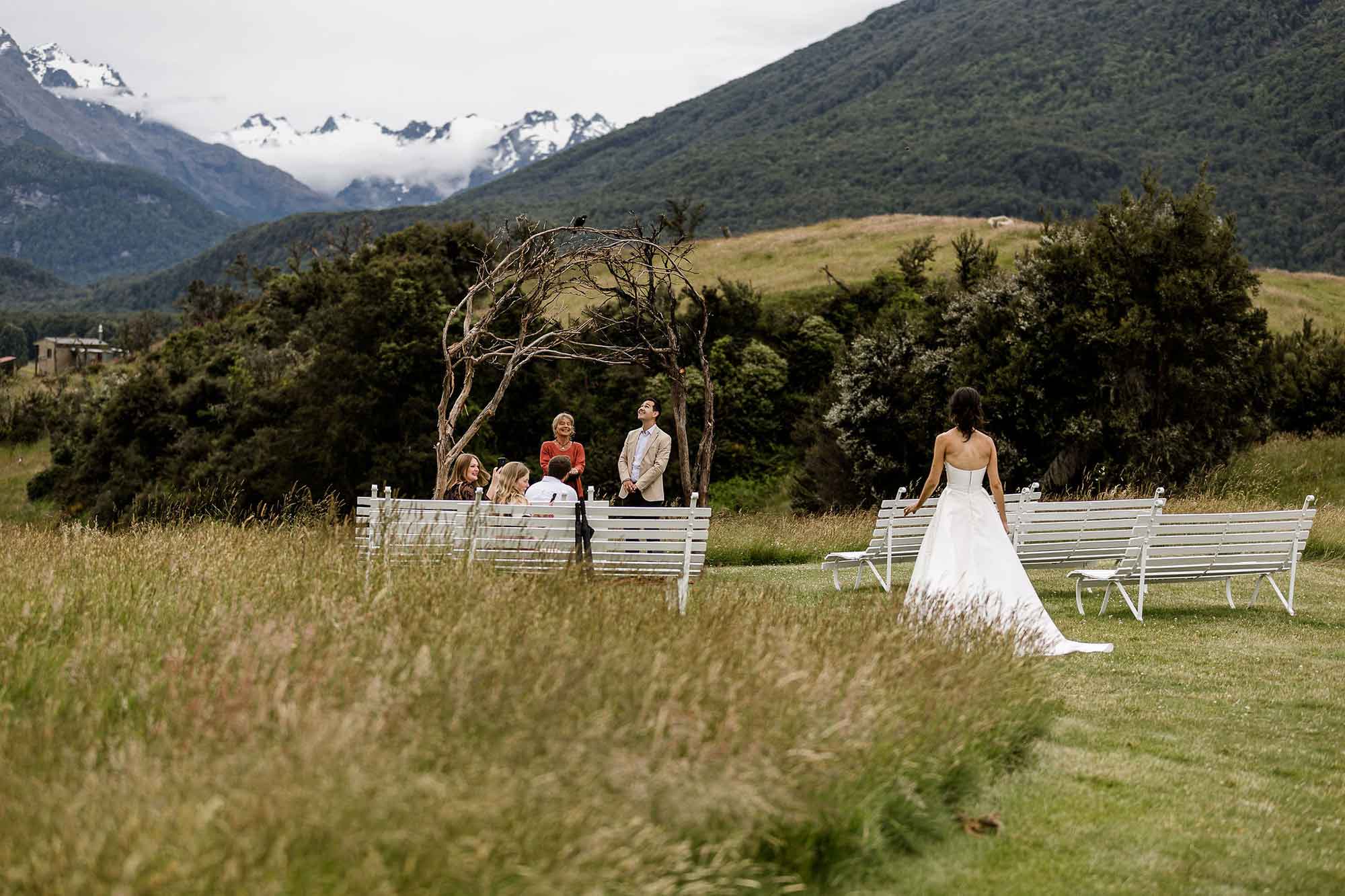 The Wedding Spot
With outstanding views of the Dart Valley, an arch to stand by during your ceremony and rustic white park benches for guests to witness your vows, this stunning location will take your breath away.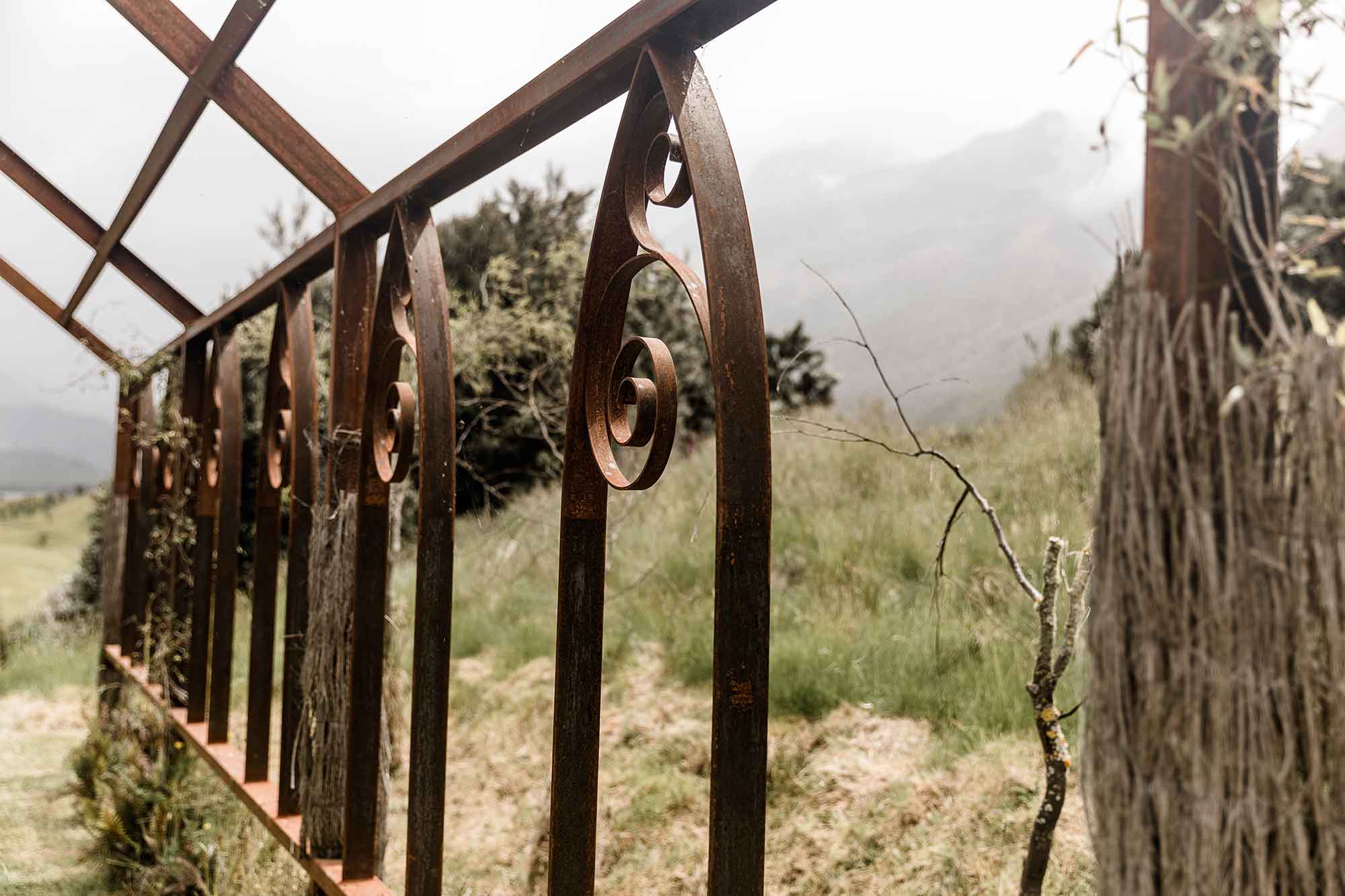 The Living Chapel
This location is nestled within Paradise and features a creatively designed open air iron chapel with vines grown around, overlooking the braided Dart River and mountains beyond.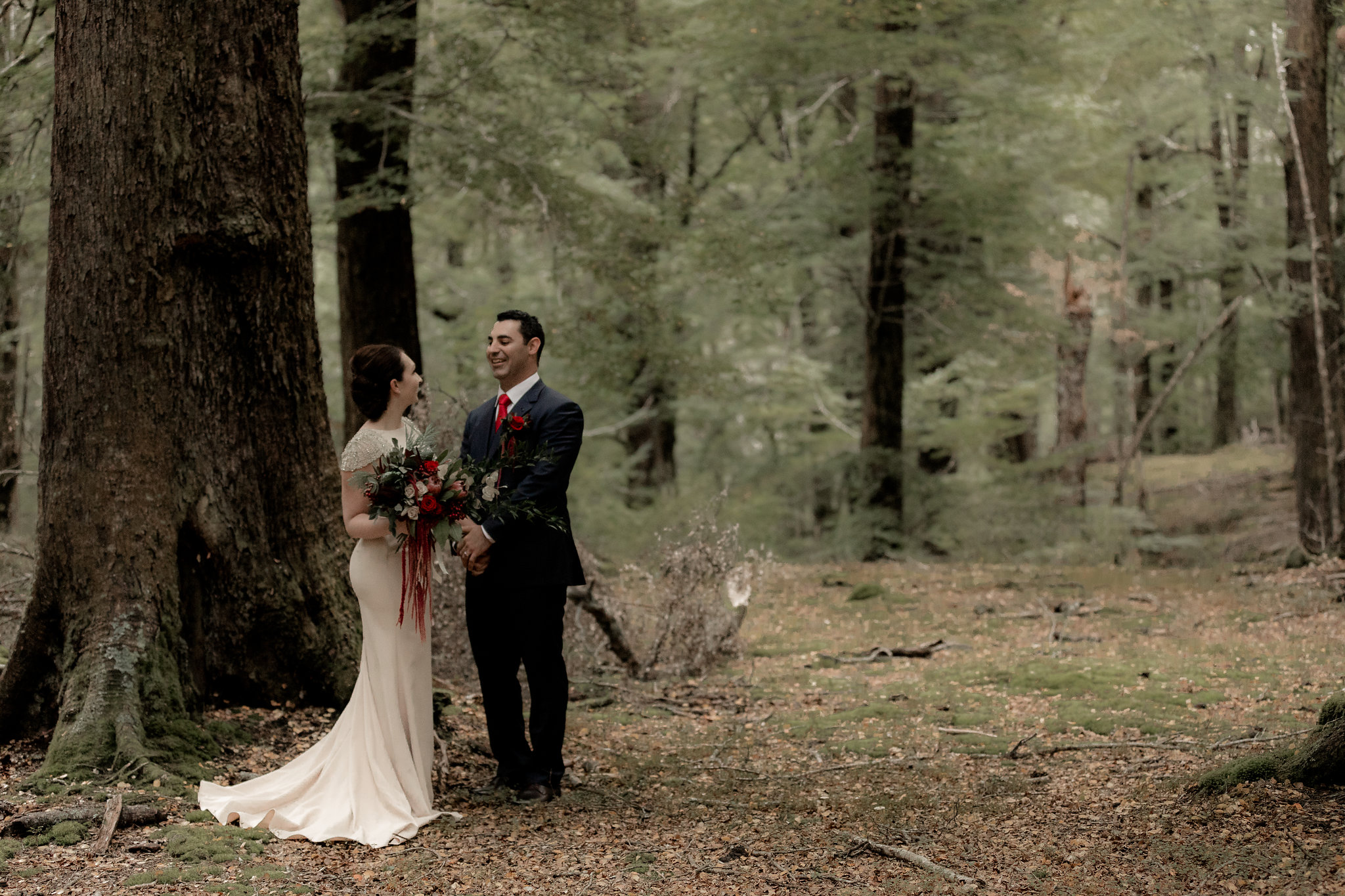 PARADISE FOREST WEDDING SPOT
With a wooden arch already in place this intimate forest is a romantic and rustic setting.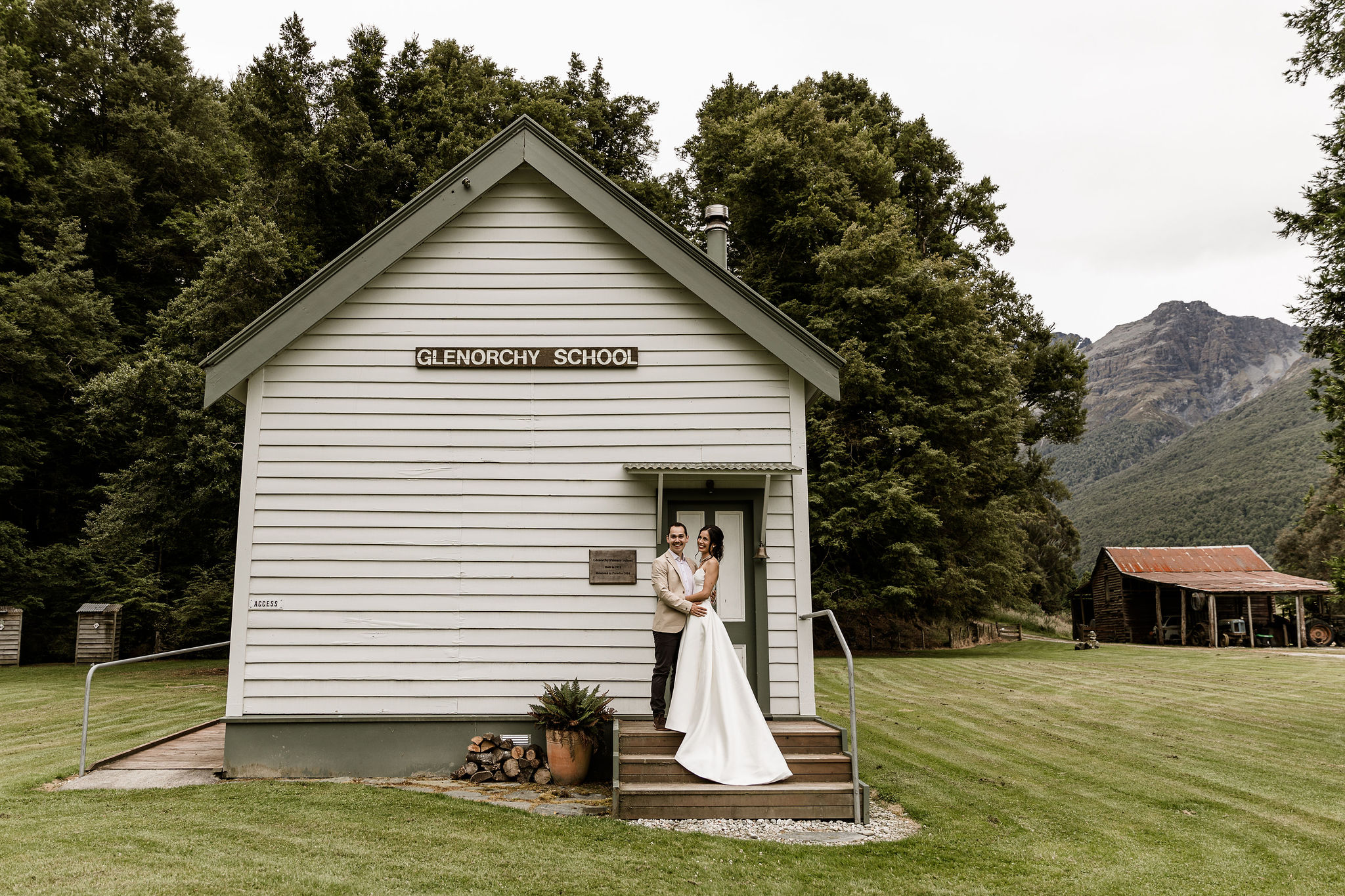 Paradise Hall
This building has been a perfect venue for many wedding ceremony and small receptions.  Situated near the homestead it is also perfect place for you to wait for your helicopter to land on the lawn outside before whisking you both away to the mountains for some evening images.
Wedding Package
(Three Days, Two Nights)
Includes:
Exclusive use of the property.  Property is closed to day visitors
Set-up day from 10.30am
Two nights accommodation for 48 people
Late check-out on the third day for clean up 
Includes the use of Paradise's historic barn*, the Paradise Hall and golf cart
Helicopter landings permitted with permission
Available from November to the end of May

$10,000
*The barn is currently being restored and is anticipated to be ready early-mid 2022. Contact us for more info.
Intimate Wedding
Includes:
Groups of less than 20 people – $750
No music after dark and must not disturb other guests on property
Includes use of the Paradise Hall and golf cart
Accommodation can be booked separately
Helicopter landings with permission 
Exclusive Property
Includes:
Exclusive use of the property.  Paradise Trust will be closed to day visitors
Accommodation for up to 48 people
Access to property from 10.30am, check in to accommodation 1.30pm, check out 10.30am the following day
Includes use of Paradise Hall and golf cart
Helicopter landings with permission

$4,500
Ceremony & Photos Only
1-10 people $350
10-20 people $700
20 people or more $1,125
Between the hours of 11am and 4pm, unless otherwise prearranged
Includes use of the Paradise Hall and golf cart
No driving on the property
Wedding Photos
Bride and groom photo shoot only – $100
Planning Your Wedding Or Elopement
Please contact us if you have any questions or visit Hitched in Paradise for information on planning your wedding

* $200 dollar bond is required if using the Glenorchy School kitchenette.
All prices are valid until 2022
Paradise Accommodation Options...