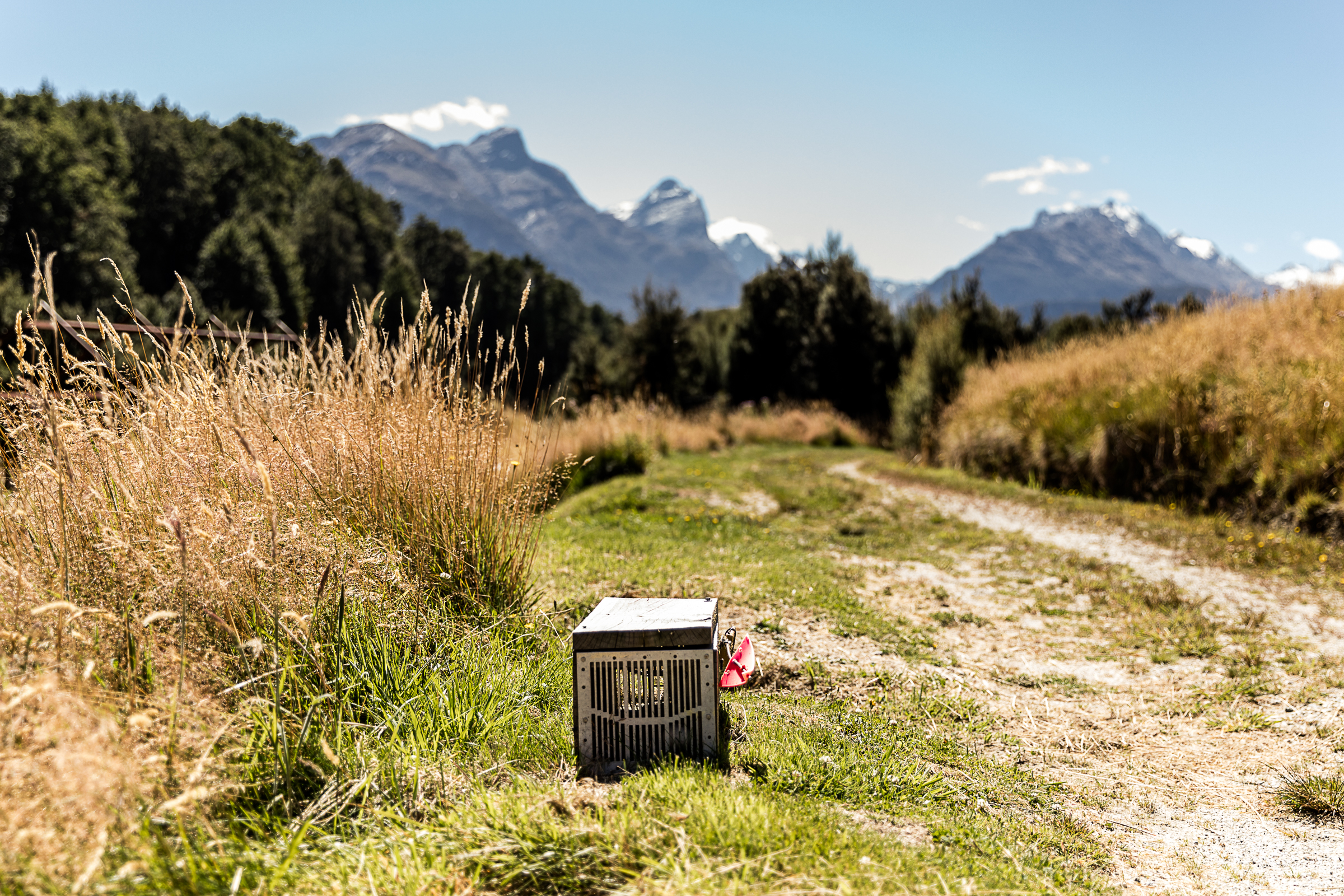 We work on a number of biodiversity projects to help protect and enhance this natural environment.
Trapping
Protecting the endangered Long Tailed Bat and the native birds of Paradise is high on our priority list. With the help of DOC funding, we now have an extensive trapping programme, covering 150 acres where rat, stoat, wild cat and possums are all targeted. This project is now into its eighth year and has dramatically improved our native bat and birdlife populations.
Pest PlantS – Weed Control
Paradise is located in close proximity to both Mt Aspiring National Park and Fiordland National Park, which are part of  New Zealand's Te Wahipounamu UNESCO World Heritage Area since 1990.
We therefore take weed control very seriously and dedicate a lot of time to the removal of pest plants and protecting the environment. Holly, Darwin Barberry, Chilean Flame Creeper, ragwort, wild Cherry and Rowan trees are a few of the plants we tackle each year with help from school groups, volunteers and long time friends of Paradise.
Replacing Native Plants – Project Gold
Project Gold is a DOC – initiated project dedicated to the protection and enhancement of Kowhai trees in Otago, by gathering seeds, growing seedlings and planting.
Paradise Trust has been involved with Project Gold since 2011 and has now planted over 75 trees at dedicated locations around the property.
Each tree must be at least 1.5m tall (about three years of age) before being planted and is guarded by netting to protect it from grazing wildlife until established.
Our trees are named after the volunteers who assist with the tree planting/protection process.