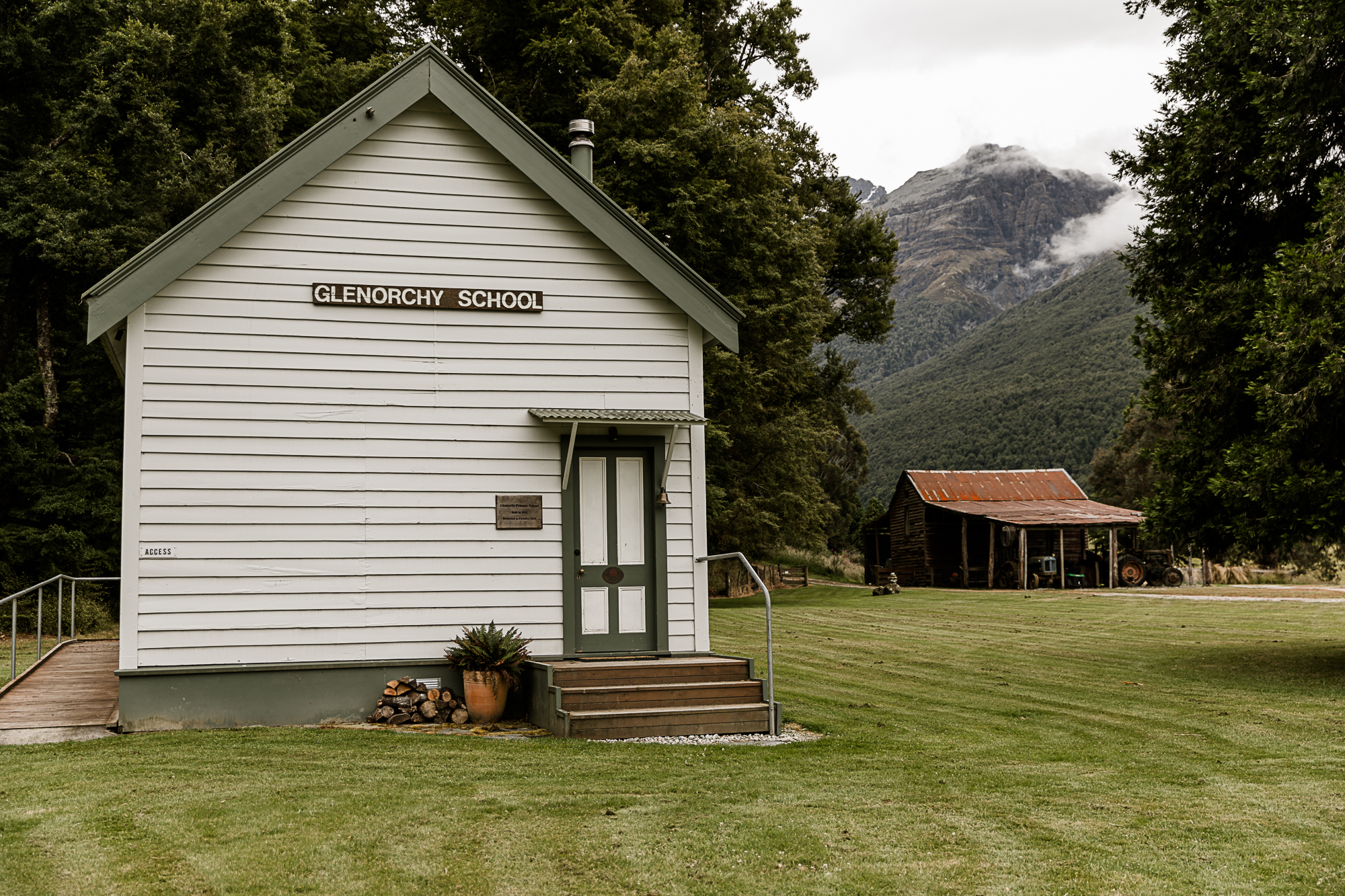 Built in 1911, The Glenorchy Primary School had fallen into a state of neglect when it was gifted to Paradise Trust.
In 2014, with the help of Central Lakes Funding, it was carefully cut up into 18 pieces, relocated 20km up the road and reassembled at its new home in Paradise.
Now returned to its former glory, Paradise Hall (formally known as The Old Glenorchy School) is used for all sorts of occasions but is most popular with hosting groups for the ultimate dining experience.
When not in use, the Paradise Hall is open to the public.  
Facilities
Large dinning table that can comfortably seat up to 16 people
Cozy couches/lounge chairs
Toasty fireplace
Piano
The kitchenett is equipped with:
Sink with running water
Hot water (zip)
Plates, bowls, glasses, cutlery etc, for up to 20 people
Food warmer
Rates
The cost to use the Paradise Hall is a $100 flat fee (plus $200 bond if using the kitchenette).
This money goes directly towards the upkeep of this historic community building.
School Groups
Paradise encourages organised recreational school activities and this is the only time that we allow camping on the property.
Price: $7 per child and $45 per adult and must include at least one cabin booking.
The use of the Paradise Hall is FREE to school groups who wish to use it as a gathering point for meals or group activities.
Paradise Accommodation Options...